Basket Ball Court
Mr.Manikam Mahalingam,Chairman,ABT Group inaugurated the refurbished Basketball court on 20th January 2023.This Synthetic Basketball court is fully sponsored by Mr.Mahalingam an alumnus of the 1972 batch. This is one of the projects initiated by the class of 1972 on their Golden Jubilee Reunion.
RO Plant
The old students of Malayala medium donated an RO Plant worth 1.4 lakhs. Mr. Arun Mammen, Managing Director, MRF Ltd. And also the President of our school OBA, Inaugurated the RO Plant on October 12, 2017 in the presence of Mr. M. M Rajendran , IAS and Former Governor of Odisha. They also contributed one lakh rupees towards School development.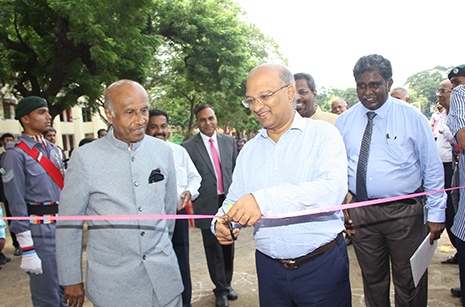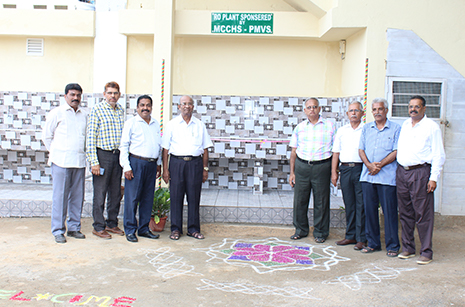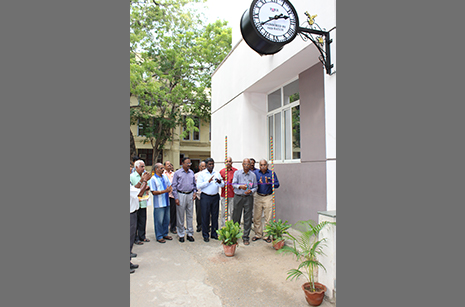 The elegant double dial street clock mounted
The elegant double dial street clock mounted on the front wall of the new Miller Hall was donated by the 1959 batch students. It was inaugurated on October 11, 2017 by Mr. Manivannan, President of P.ORR & Sons. The clock costs around 1.5 lakhs. It was designed and fabricated by P.ORR & Sons. This batch also supports an academically good but economically weak student who wishes to pursue medical, engineering or Charted Accountancy.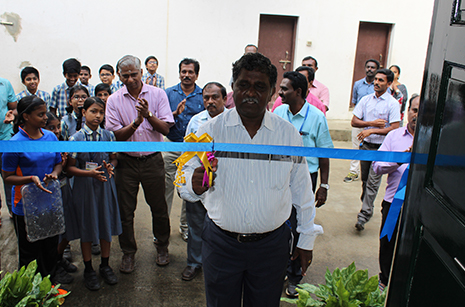 Shuttle Badminton Court
By the initiative of Mr.Prabhu Raj from the 1988 batch, Karur Vysya Bank contributed a sum of Rs. 2,20,000/- towards the remodeling of the Shuttle Badminton Court.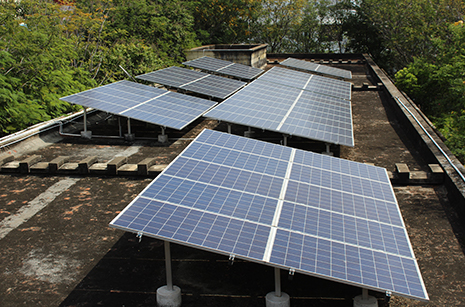 Solar Power Plant
The Golden Jubilee celebration of the 1970 batch was on 3rd and 4th January 2020.Mr.M.K.Stalin M.L.A, an alumnus of 1970 batch visited the school and his presence was a real honour and pleasure for everyone.The 1970 Batch of alumni donated a 10 KW Solar Power Plant to the school.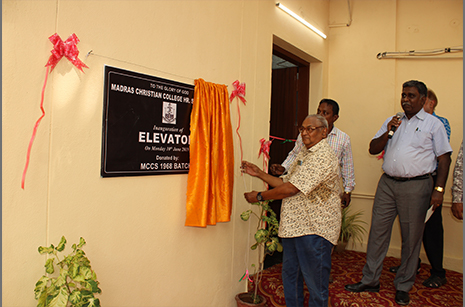 Elevator
The Elevator donated by the alumini of 1968 batch was inaugurated in June2019.
---