2006 - Till Now
Descended from a line of such illustrious predecessors Dr. G.J.Manohar became the Headmaster and Correspondent in 2006. He is a competent, dynamic, energetic person with a great vision for the school. He is an experienced Headmaster and Correspondent with over 14 years of experience in providing the vision and leadership required to ensure a high quality of education for pupils. Dr. G.J.Manohar has a proven track record of successfully managing resources and staff to improve educational services, thereby providing pupils and teachers with the best environment to achieve their full potential.He possesses the required enthusiasm, vision, drive and adaptability necessary to manage a school.
Awards And Achievements
Outstanding Academician Award - 2019 by University of Jerusalem.
AKS Education Awards – 100 Highly Effective Principals of 2017.
National Best Teacher Award 2017 (Awarded by Ministry of Human Resources Development, India).
Government of Tamil Nadu, Dr. Radhakrishnan award for the best teacher-2011-2012.
Ideal Principal Award , Student Development Society, Pune.
District Appreciation Award-2008, Director of School Education ,Chennai.
Life Time Achievement Award- Lions Club International.
Mylapore Academy Award-2006.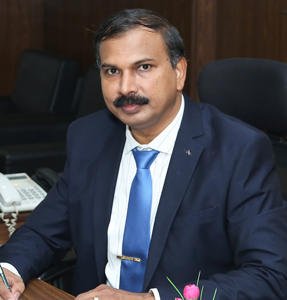 Awards To MCC School Under His Leadership As Headmaster
ISA Award by British Council 2014 – 2017.
ISA Award by British Council 2018 – 2021.
India School Merit Awards 2018 - 2019 by Education Today – India's Top 10 State Board Schools.
India School Merit Awards 2019 - 2020 by Education Today – India's Top 10 State Board Schools.
Brainfeed School Excellence Awards 2018 – 2019.
Swachh Bharat Award 2017 – 2018 from Greater Chennai Corporation.
New Initiatives
Revived the OBA. This has really been rewarding to the school. The Oba have been contributing towards the Infrastructure, heading various programmes of the school, career counseling and being a motivating factor for the students. The OBA is also providing scholarships to the needy students of the school.
Opening the portals of the institution to the girls thus turning the school into an co-educational school in its 175th year.
Opening up of a primary school which is doing exemplarily well.
Opening of the MCC Public School (CBSE Board).
Career counseling for the students. This has helped the students to know and opt for career they would best fit in.
Counseling sessions. Student counselors from Raphaunlimited come to school to help students on various personal problems they face. This has developed confidence and helped students to come out of their age related problems and pressures without indulging into any unsafe methods.
Inviting overseas universities to help children know about the global opportunities and career. This has helped students to know of thease universities and helped a few to apply and get selected. The number of students applying to these universities is increasing.
AFS-American field service an organization funded by the US government selects candidates through one of its programmes called the YES programme (youth Exchange and Study). Nearly 25 students have gone to the US, Japan and Germany through this programme. They represent the country as cultural ambassadors and stay in these countries for a year getting a global exposure and come back as refined gentlemen ready to take the world.
ENGLISH TEACHING ASSISTANTS FROM USA To enhance the communication ability of the students and to hike their confidence level when they speak in English a Tie up between the school and the USIEF has been crated and we have teachers visiting the school and stay on for a year teaching the students the right way of speaking English.
The infrastructure is being greatly improved. A new two storey block was built to hold the growing strength. New Miller Hall was built equipped with modern facilities. Modernizing of Auditorium air conditioned, Shuttle court, CBSE Building. He has roped in technology based teaching learning and has installed smart board rooms, digitalized library.
Additional responsibilities held
Serving as member of Time Table and Teachers' Day Committee.
Board of Directors of Madras Christian College Association.
Chief Superintendent of Tamil Nadu Public Service Commission Examination.
Union Public Service Commission Examination.
Indian Bank Recruitment Examination.
Teachers Recruitment Board.
Trinity College Music Examination.
Member of Vuyiroli, a Social Welfare Organisation for the welfare of the old age people and abandoned people.
Member of Y.M.C.A.
Member of an Orphanage for AIDS children.
Board Member of St. Christopher Training College Association.
Board Member of F.E.S. Matric.Hr.Sec.School, Kodungaiyur.
Though it is early to guess what his endowments and experience will bring to the school, one should agree that his reforms, together with augmentation of financial and human resources as well as the expansion of extra curricular activities has given the school a new face lift.Dr. G. J. Manohar now holds the banner to eradicate illiteracy and provide education to all without discrimination, which his predecessors have passed and will run the race towards the vision of the pioneers, which centuries of prudence and progress cannot erase.
Even a cursory glance at various details in this brief retrospect will help one to perceive how great a role the Madras Christian College School has played in promoting the cause of education. The secret of educational progress does not lie in brick and mortar or even in books. It lies in the mystery of love. If one were asked to state the history of the school in a nutshell, They would say that it was started with men of love to enlighten and serve the society beyond differences with love.